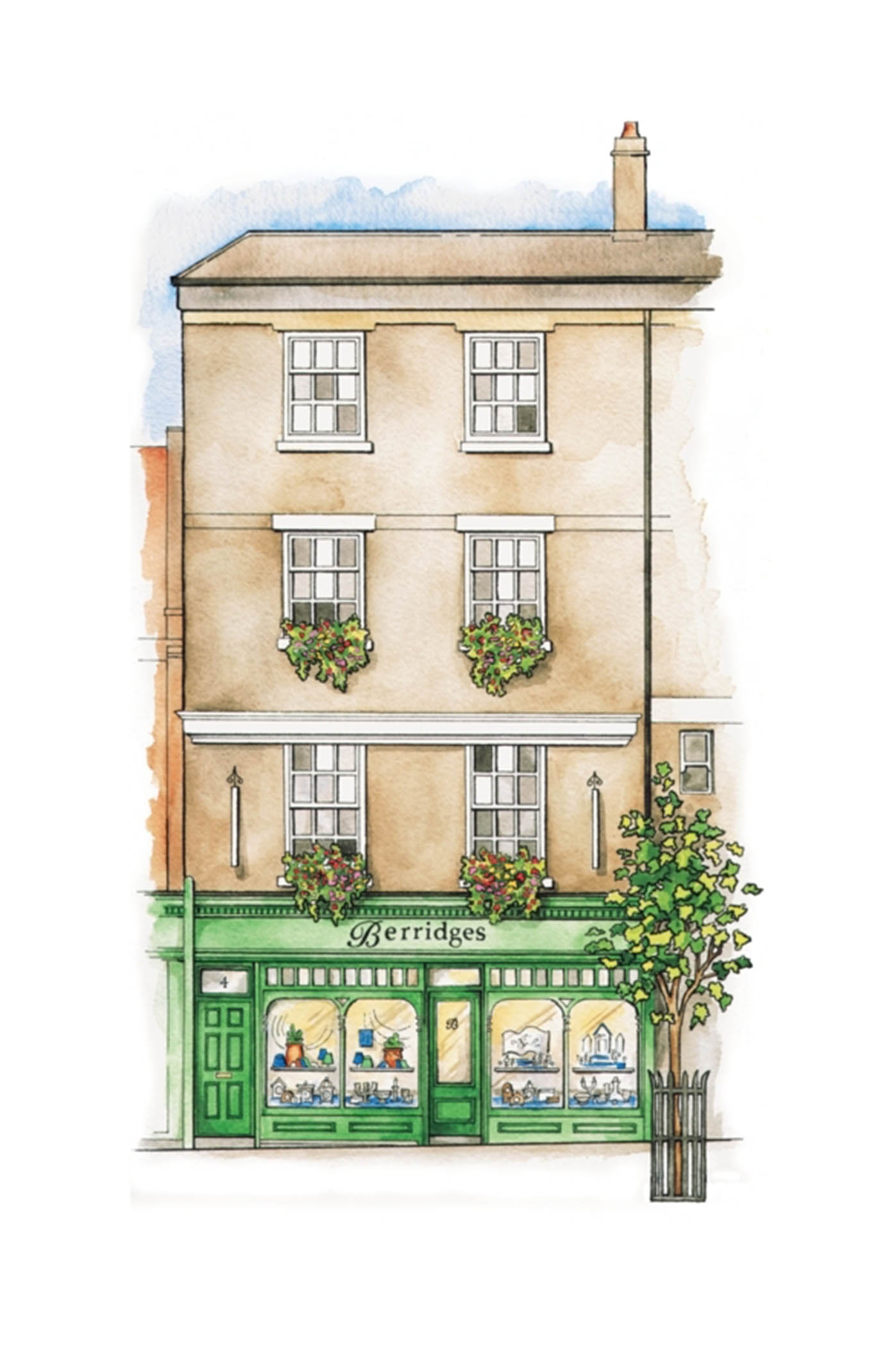 Over 25 Years on Dial Lane…
We opened our doors on Dial Lane in October 1994, drawing on many years' experience in the jewellery trade. I joined Croydons Jewellers in 1979, where I expanded their Vintage jewellery offering from a single shelf to the entire front window and a first-floor silvery gallery.
In order to supply the growing demand for Vintage pieces in Ipswich, I looked further afield and became a regular at Bermondsey Market in London. I built up a reputation as a regular trader at the 4am market and dealt there for over 20 years. Following the demise of Bermondsey Market I traversed the country – from Newmarket to Newark – to visit weekly antiques fairs.
Upon the closure of Croydons in 1994, my close friend and colleague David Berridge and I decided to open a jewellers of our own. Thus, Berridges was born: a unique combination of an independent jewellers with a restaurant upstairs.
Vintage jewellery is still very much our thing, and our recent acquisitions can be found at our online Vintage Shop.
We are very proud at Berridges to be able to say that all our jewellery is personally selected, we are a family business and likewise we like to deal with fellow family businesses. Most of the jewellery we have in stock today has strong family origins. Richard Hans Becker, Thomas Sabo, Georg Jensen, and Chimento to name a few.
My wife Angela and I are ably supported by a wonderful team headed by Jeff Norman. All of us strive to go the extra mile for our customers and have a definite 'can do' attitude.
We are also incredibly proud to have recently celebrated 25 years in business. I hope to see you in the shop and restaurant soon.